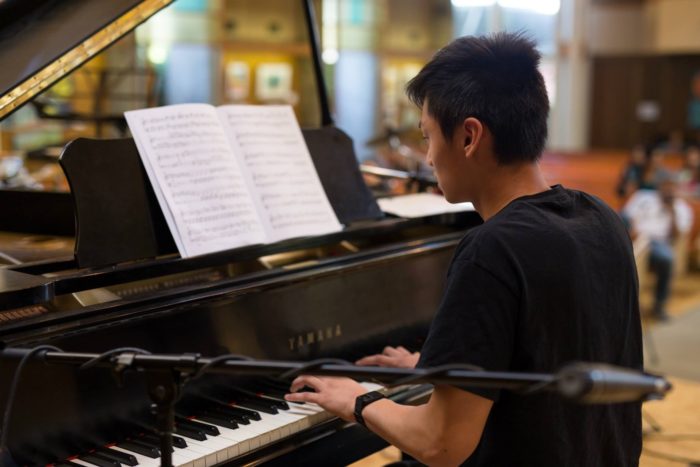 1 Weekly Private Lesson & 1 Weekly Group Theory Class. 2 Performance Opportunities.
Program runs from September 2022 – June 2023
Program includes:
1:1 Music Lesson
Group RCM Theory Certificate Program
The CW Music Conservatory Program teaches the essential elements of musical training and music literacy, while also encouraging students' enthusiasm for music, empowering their artistic expression and celebrating achievements. Students will have an opportunity to perform solo selections in front of an audience in the December and June recitals. Private Lessons focus on learning technique and fundamentals of an instrument of choice. Good practice habits and weekly responsibility become beneficial skills that translate to other life skills. Students will also be a part of a comprehensive and effectively sequenced curriculum of group Music Theory study and assessment, beginning with the Preparatory level(s), followed by level 1 to 10. At each level, a Certificate of Achievement can be earned by successfully completing a Royal Conservatory practical examination.
---
~$208-310 / mo*

5% multi-instrument discipline (e.g. guitar & drums)
10% sibling discount for all group courses
♥Late enrollment welcome.
*monthly rates vary depending on:
Duration of private lesson (30, 45 or 60 minutes)
Day of the week the Private Lesson falls on
---
Students can choose between a Weekday Class Schedule or a Weekend Class Schedule or a mix of both. Class schedules are subject to change.
View our Information Booklet for More Information including Concerts, Course Descriptions, Tuition Fees & Sibling Discounts.